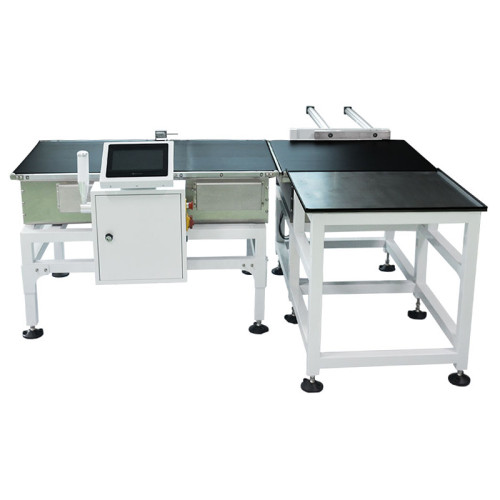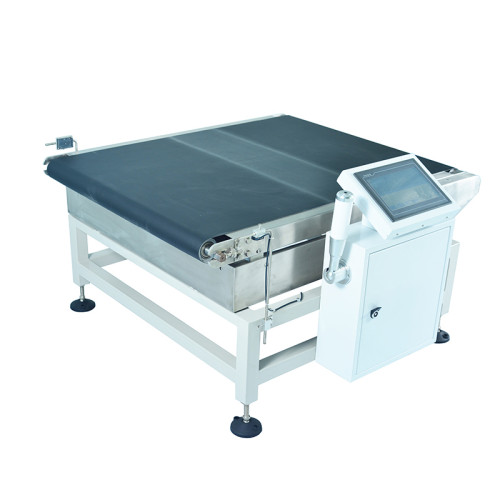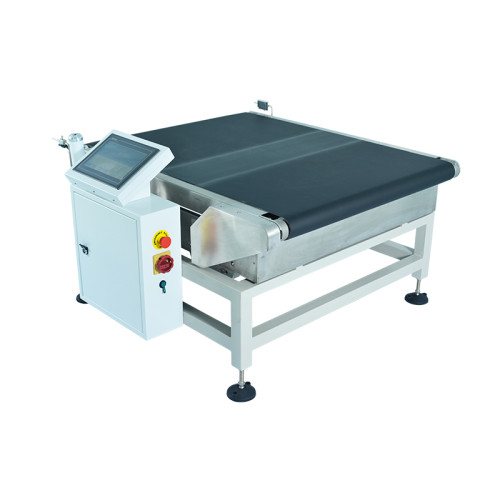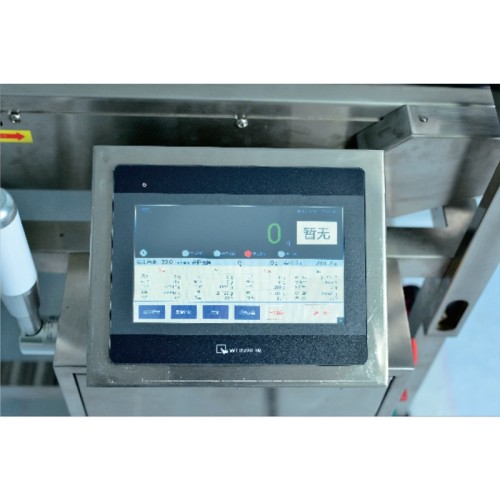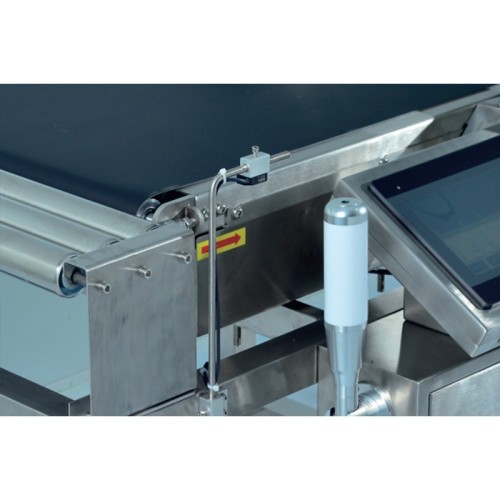 Super large range automatic checkweigher
Model

CW10090L30,CW12090L60,CW15090L100
Item specifics
Automatic checkweigher display division

1g;
Check weight range

0.5-30kg;
Check weighing accuracy

±10-20g;
In line checkweigher rejection device

push rod type, sliding type optional;
Number of checkweighing stages

1 standard, 3 optional;
Description
With Super large range automatic checkweigher, you can:

●
The check weigher is flexible in movement, convenient in docking, and can be matched with all kinds of assembly lines to the maximum.
●
High speed checkweigher less wear to ensure greater usable performance: no bearing, no roller, no toothed belt and no conveyor belt.
●
The dynamic checkweigher has a weighing range of up to 100 kg, and the High precision automatic checkweigher is the best choice for efficient and reliable heavy load weighing applications.

Super large range automatic checkweigher advantage:

Super large range checkweigher is SYNDAR's new online checkweigher,SYNDAR checkweighers for sale has its own power-off memory function to prevent the weighing data from being lost in the event of sudden power outages, trips, etc. in the factory.Suitable for the measurement of heavy products.

●
Industrial checkweigher has fast weighing speed, no pause, no matching molds.
●
The Online weight check machine can store a variety of operating parameters.
●
The checkweigher conveyor design can be used online with the loading equipment to automatically adjust the loading parameters, which is convenient for installation and debugging.
Product number

CW10090L30

CW12090L60

Display index

1g

5g

5g

Checkweighing range

0.5-30kg


0.5-60kg

1-100kg

Checkweighing accuracy

± 10-20g

± 10-25g

± 15-30g

Weighing section size

L 1000mm*W 900mm

L:1200mm*W 900mm

L 1500mm*W900mm

Applicable product size

L≤800mm,W≤900mm


L≤1000mm,W≤900mm

L≤1300mm,W≤900mm

Weighing control system

Use SYNDAR weighing controller system V1.15

Belt speed

5-80/minute

Quantity

20-50 kinds

Rejection device

Push rod type and slide type are optional;

Number of checkweighing sections

Standard 1 stage, optional 3 stages;

Standard technical parameters

Power supply: standard single-phase AC200~240V, 50/60Hz, 0.4KW, optional three-phase AC380V, 50/60Hz, 0.4KW

Air source: dry 0.5~0.8MPa (5~8bar)

Temperature: Operating temperature: 0℃~40℃, storage temperature: -20℃~60℃

Humidity: 10~90%RH, no condensation

Checkweigher system protection level: IP30, IP54, IP65 optional

Noise: ≤75db

Machine weight: ≈60kg

Working height: 650±50mm (confirm when ordering other heights)

Material

Load cell: stainless steel, aluminum, alloy steel optional

Roller: carbon steel

Structure: stainless steel 304, carbon steel optional

Conveyor belt: black, PVC wear-resistant belt

Features of Glass X-ray inspection: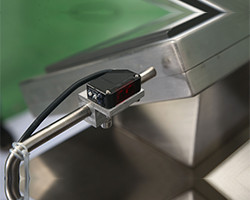 The SICK photoelectric sensor of checkweigher software reduces manual missed inspections, false inspections and quality rework, and maintains product and brand reputation.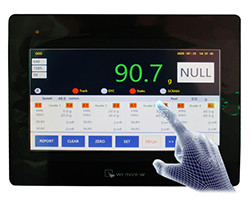 The checkweigher equipment saves labor, improves the inspection rate, and comprehensively improves the pass rate of production quality management. It is controlled by a high-precision touch screen.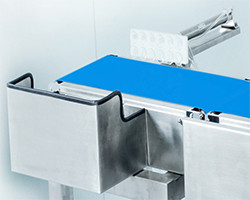 With the diversity of checkweigher high speed options, customers can position themselves according to the characteristics and requirements of their products.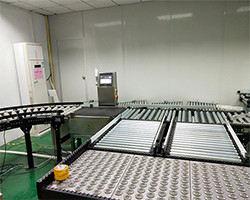 The checkweigher high speed is highly reliable, durable, and suitable for heavy-duty applications.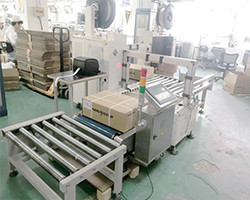 The industrial checkweigher is suitable for heavy industries such as factory assembly lines and warehouse logistics.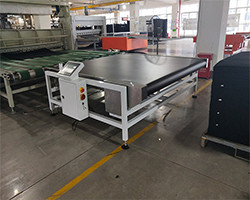 The checkweigher load cell is suitable for tire checkweighing, heavy boxes, auto parts hardware, etc.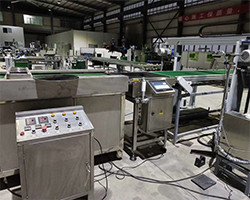 For the weighing and packaging of pet food, Xinda provides a special on line automatic checkweigher, which is suitable for high-speed processing of large volumes.