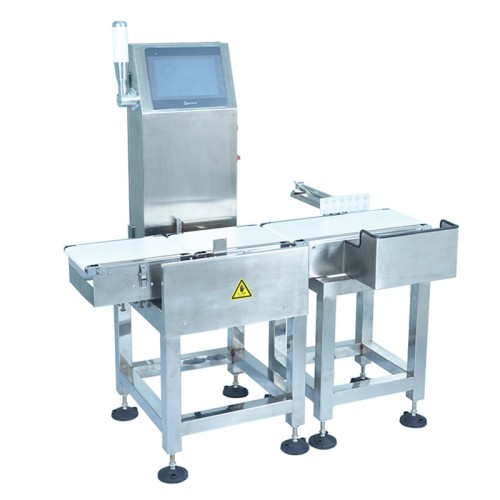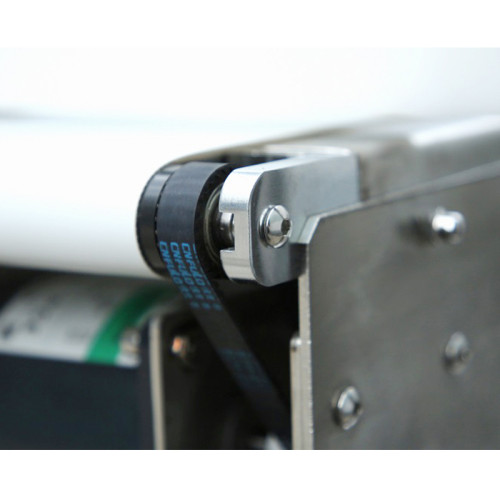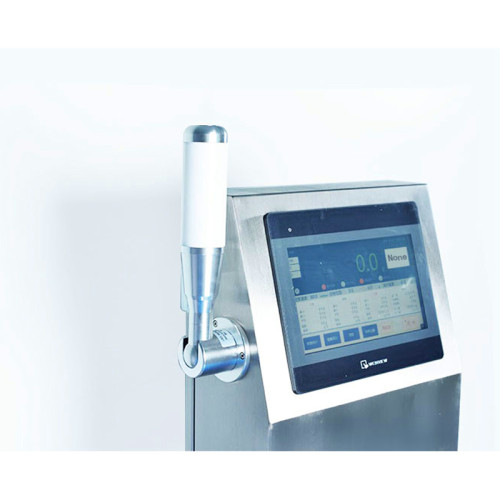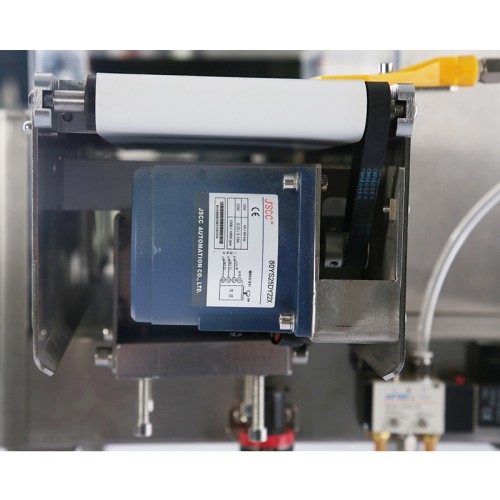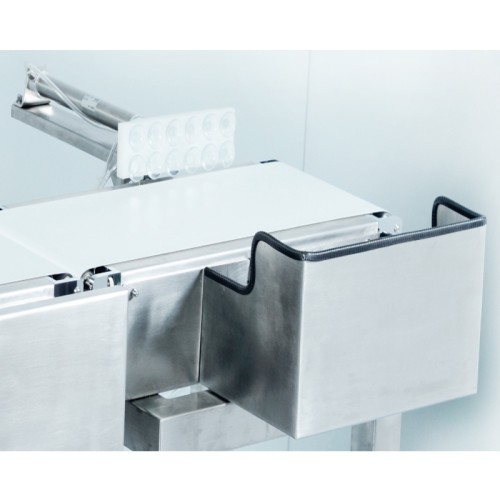 For Standing Product Checkweigher Food Industry
Model

CW3023L05,CW3523L1,CW4023L2
Item specifics
checkweigher scales display graduation

0.02g;
Checkweigher machine checkweigher range

1-500g;
checkweigher accuracy

±0.2-0.5g;
Rejection device

air blowing type, push rod type
Rejection device

lever type, up and down flap optional;
Number of automatic checkweigher sections

standard 2 sections, optional 3 sections;
Description
Using For standing product checkweigher, you can:

●
Checkweigher machine has short weight determination time and high recognition accuracy.
●
The checkweigher system uses modern high-speed and high-precision digital filtering algorithms.
●
Checkweigher equipment communication option and host computer data sharing and control are ideal partners to realize Industry 4.0.

For standing product checkweigher advantage:

Dynamic weighing scale is SYNDAR's new online For standing product checkweigher,The in line checkweigher is suitable for various high-level product inspections and can accept product diversification.

●100% online inspection of each product to avoid penalties caused by poor quality.
●Checkweigher conveyor design can adjust parameters to front-end packaging equipment through weighing detection feedback.
●checkweigher definition: optimize and improve the production process, provide equipment operation efficiency and save materials
Product number

CW3523L1

Display index

0.02g

0.05g

0.1g

Checkweighing range

1- 500g


2-1000g

2- 2000g

Checkweighing accuracy

± 0.2-0.5g

± 0.3-0.8g

± 0.5-1g

Weighing section size

L 300mm*W 230mm


L:350mm*W 230mm

L 400mm*W 230mm

Applicable product size

L≤200mm,W≤230mm


L≤230mm,W≤230mm

L≤280mm,W≤230mm

Weighing control system

Use SYNDAR weighing controller system V1.15

Belt speed

5-90/minute

Quantity

20-50 kinds

Rejection device

Air blowing type, push rod type, lever type, up and down flaps are optional;

Number of checkweighing sections

Standard 2 sections, optional 3 sections;

Standard technical parameters

Power supply: standard single-phase AC200~240V, 50/60Hz, 0.4KW, optional three-phase AC380V, 50/60Hz, 0.4KW

Air source: dry 0.5~0.8MPa (5~8bar)

Temperature: Operating temperature: 0℃~40℃, storage temperature: -20℃~60℃

Humidity: 10~90%RH, no condensation

Protection level: IP30, IP54, IP65 optional

Noise: ≤75db

Machine weight: ≈60kg

Working height: 750±50mm (confirm when ordering other heights)

Material

checkweigher load cell: aluminum, stainless steel optional

Roller: Aluminum

Structure: stainless steel 304,

belt checkweigher conveyor belt: white, food grade, polyurethane thermoplastic (TPU)

Features of Glass X-ray inspection: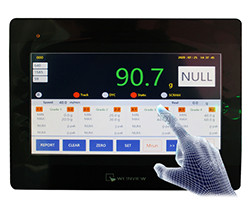 Maximum processing capacity of checkweigher software: 200 packages per minute (depending on the product and surrounding environment)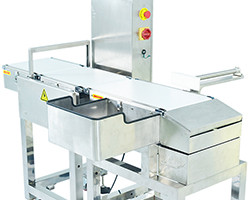 SYNDAR technology is the industry's leading checkweigher manufacturers, providing users with checkweigher food industry customization.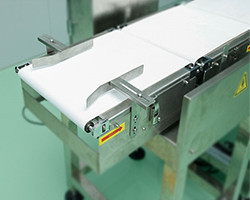 In line Checkweighers for Food can choose a variety of rejection methods (pneumatic lever or flat push rod) to reject overweight or underweight products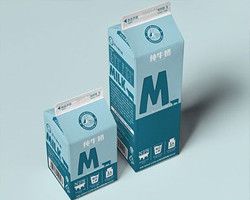 Checkweigher Solutions: food net weight inspection, food missing and less-packed inspection, whole box weight inspection.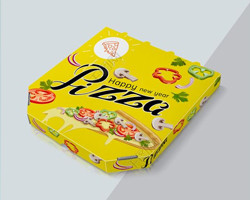 Ultra-high-speed online automatic checkweigher detection in electronics, food, case checkweigher and other industries.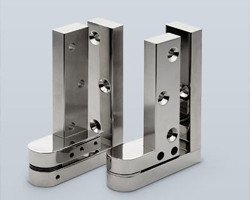 The industrial checkweigher is suitable for sorting by weight of stamping parts, die casting machines, spare parts, hardware, etc.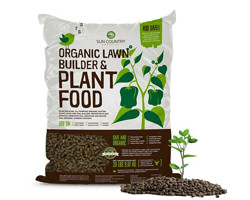 SYNDAR provides special Checkweigher Solutions for products, such as artificial fertilizers, and food for various farm animals.