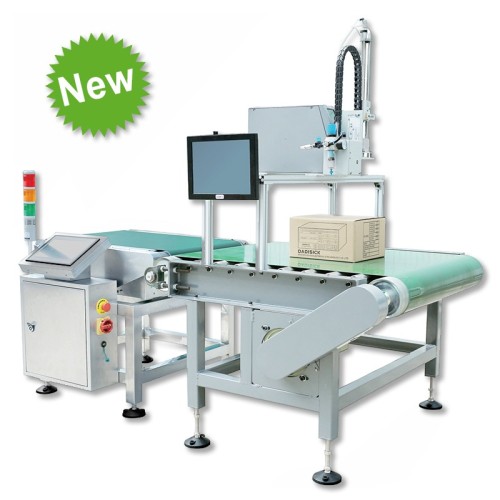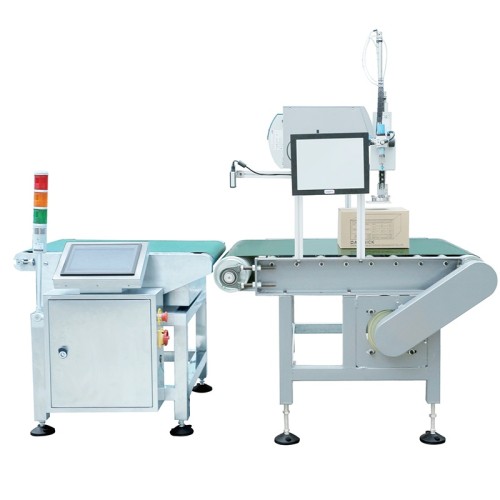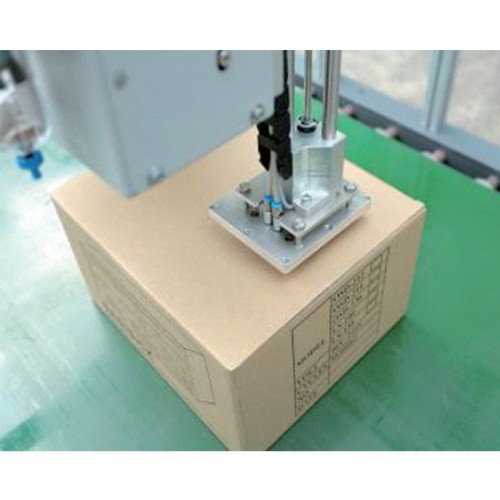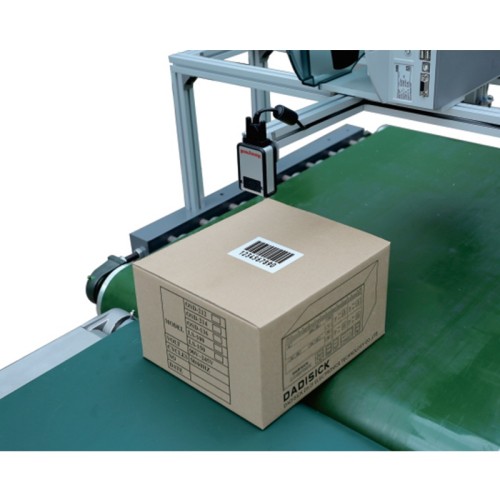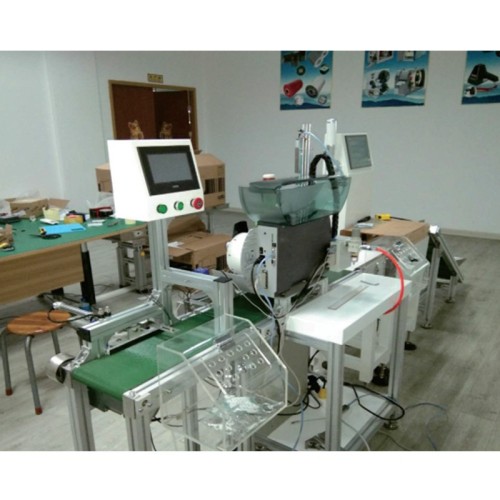 Labeling automatic checkweigher
Model

CML3530L1,CW3523L1-15,CW4023L2-20
Item specifics
checkweigher scales display graduation

0.1g;
Weighing range

1-1000g;
Checkweigher machine accuracy

±0.5-2g;
Scanning method/scanning angle

two-dimensional image type (838*640 pixels)
online checkweigher Volume measurement range

5*5*5 (cm) ~ 60*60*60 (cm)
Description
Using Labeling automatic checkweigher, you can:

●
labeling systems checkweigher report function: built-in report statistics, the report can be generated in EXCEL format, and the U disk can store statistical data for more than 1 year;
●
Checkweigher design realizes centralized control: It can realize centralized control of multiple sorters by one computer/human-machine interface
Advantages of labeling automatic checkweigher

Labeling automatic checkweigher is the new online Labeling equipment checkweigher of SYNDAR. It actively targets express logistics, binds the read information and weight, prints and uploads, and finally automatically pastes it on the product packaging.

●
checkweigher definition: The standardized structure of the whole machine and the standardized human-machine interface can complete the weighing of various materials
●
Labeling automatic checkweigher is easy to operate: using color man-machine interface, fully intelligent and user-friendly design
●
On line automatic checkweigher can be customized: the sorting level can be customized according to customer needs
Product number

CML3530L1

CW3523L1-15

CW4023L2-20

Display index

0.1g

0.1g

0.1g

Weighing range

1- 1000g

1-1000g

2- 5000g

Weighing accuracy

± 0.5- 2g

± 0.3-0.6g

± 1-5g

Weighing section size

L 350mm*W 300mm

Fe:≥0.8mm;SUS:1.6mm

Fe:≥1.5mm;SUS:2.6mm

Applicable product size

L≤200mm,W≤300mm

L:350mm*W 300mm

L 500mm*W 400mm

Weighing control system

SYNDAR online weighing, scanning code, printing and labeling, volume measurement control system V1.2.5

Belt speed

5-80/minute

Quantity

20-50 kinds

Scanning method/scanning angle

Two-dimensional image type (838*640 pixels) / horizontal 42°, vertical 33°

Print mode/print resolution

Thermal transfer printing/300-600 dots

Labeling method/labeling direction

Receive command induction type automatic labeling/±1mm (related to product positioning accuracy)

Labeling speed/labeling accuracy

≤30 sheets/minute (related to label printing specifications and data receiving time)/paper out in the horizontal direction.

Volume measurement range

5*5*5(cm)~60*60*60(cm)

Volume measurement accuracy

±0.5cm


Standard technical parameters

Power supply: standard single-phase AC200~240V, 50/60Hz, 0.4KW, optional three-phase AC380V, 50/60Hz, 0.4KW

Air source: dry 0.5~0.8MPa (5~8bar)

Protection level: IP30, IP54 optional

dynamic checkweigher machine weight≈100kg

Working height: 650±50mm (confirm when ordering other heights)

Material

checkweigher load cell: stainless steel, aluminum, alloy steel optional

Roller: carbon steel

Structure: stainless steel 304, carbon steel optional

Conveyor belt: black, PVC wear-resistant belt

Features of Glass X-ray inspection: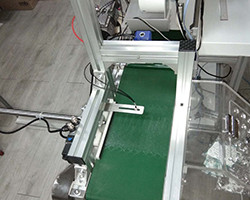 Two dimensional image checkweigher sanitary design: open structure, smooth high-quality stainless steel 304 surface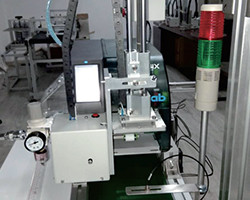 The checkweigher software reserves standard interfaces for easy data management and can communicate with PC and other smart devices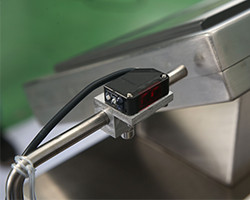 checkweigher design: using high-precision digital sensors, fast sampling speed, high precision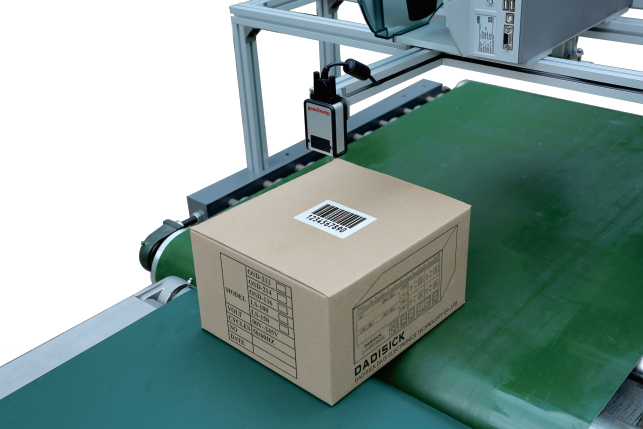 Thermal transfer checkweigher is a packaging machine that pastes various Weigh Price Labelers, barcodes, and QR codes on products.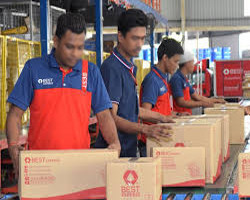 Checkweigher and labeling equipment is widely used in the express industry, e-commerce companies. Application examples: express boxes, flat boxes, labeling in folders, etc..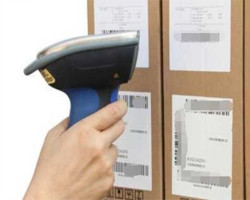 Scanning system checkweigher attaches production date, batch number, barcode and other information to the product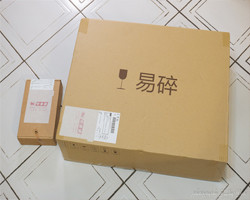 Checkweigher Label Printer is used to scan and weigh the shipment bar code and check the speed when sending and receiving shipments.